November Employee Spotlight
MIKE SHUPP
Charity #1: The mission of the Navy-Marine Corps Relief Society is to provide, in partnership with the Navy and Marine Corps, financial, educational, and other assistance to members of the Naval Service of the United States, eligible family members and survivors when in need; and to receive and manage funds to administer these programs.
Since joining the Marine Corps in 1981, I have donated monthly. Over the past 37-years, I have seen the Navy-Marine Corps Relief Society come to the aid of our Marines, Sailors and their families. In times of family crisis, they have always been there. Some of the services they provide are health and post-combat support, financial assistance, quick assist loans, education assistance, budgeting and care for babies, disaster relief and operation of thrift shops.
On 13 June 18, Van Scoyoc Associates hosted a fundraising reception for the Navy-Marine Corps Relief Society. The event was well attended and raised commendable donations to support the Society.
The Navy-Marine Corps Relief Society

Charity #2: ShoreRivers protects and restores Easter Shore Waterways through science-based advocacy, restoration and education. Through a united community commitment and collective grassroots advocacy of ShoreRivers, they have begun to restore the vitality and health of these irreplaceable treasures.
One of ShoreRivers programs supports native oyster restoration. Each native oyster filters about 50 gallons of river water per day, sot their resurgence is an essential component of river health.
Sherrye and I are raising oysters off our pier. In addition to an annual donation, we receive oyster spats in the fall and care for them into the spring of the following year. This entails weekly shaking at the pier to clear debris, ensuring they are kept at depth and avoiding ice damage. In the spring, ShoreRivers comes by boat to pick up the mature oysters that are then taken to protected Oyster beds to naturally continue their work of cleaning our rivers and the Chesapeake Bay.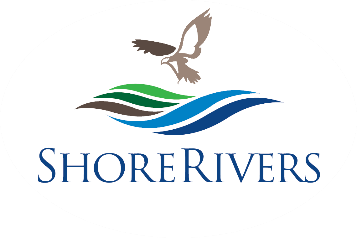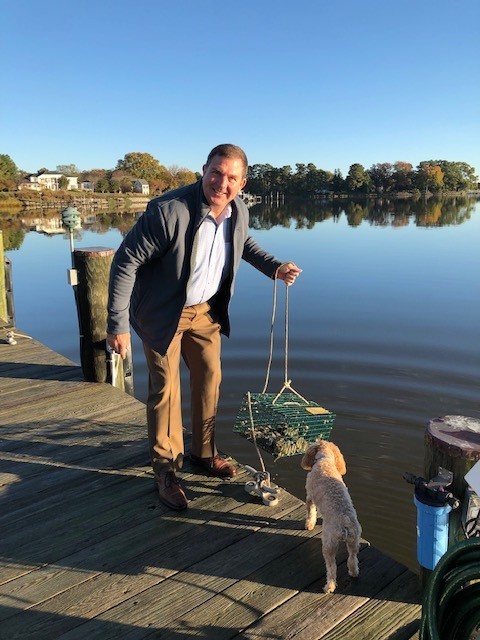 2018 Annual Charity
HABITAT FOR HUMANITY NORTHERN VIRGINIA
VSA has the privilege of being a Build Team in a special collaboration between Habitat for Humanity of Northern Virginia and Mr. Benton, an Air Force veteran of the Vietnam War. Mr. Benton suffered a devastating home fire that left him without the resources to make repairs. He reached out to Habitat for Humanity of Northern Virginia with an offer -- he would donate part of his land to build a home for a family in need, if in turn they could provide him a similar lifeline, a new home -- House #1.

Habitat for Humanity Northern Virginia will place an immigrant family from Uzbekistan, a family of four, in House #2. Currently the parents and children, ages 17 and 11, are living in a one bedroom/one bathroom apartment. The kids sleep in a bunk bed located in the dining room. The father is a dishwasher, and when he comes home from work at 1-2am every night, he unavoidably wakes the children, as there is no privacy in the apartments. The two new homes home will each be 1600 sqft with three bedrooms and two bathrooms.

VSC employees had set the fundraising goal at $4,500 and are proud to have successfully raised $4,750!

A huge shout out to our VSC staff, family, friends, and associates for supporting our fundraising efforts for H4H NOVA.

We thank you for your generosity!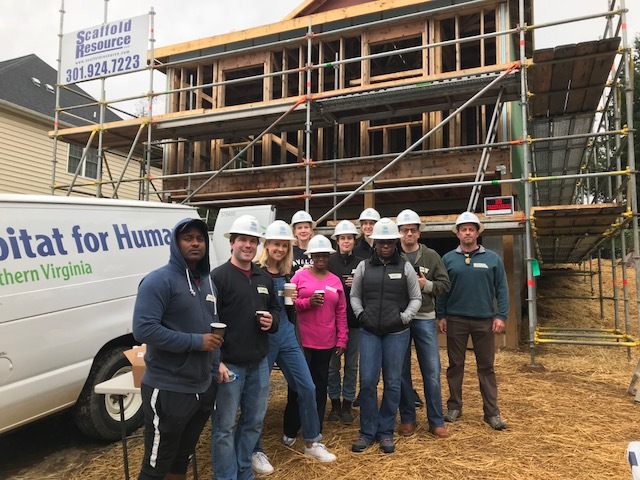 Near & Dears
N STREET VILLAGE is a community of empowerment and recovery for women in Washington, DC. N Street helps homeless and low-income women achieve stability and make meaningful gains in their housing, income, employment, mental health, physical health, and addiction recovery. Stu and Pat Van Scoyoc have supported the Village for many years, making charitable donations and serving on the Honorary Board. Stu's dedication to the Village is shared throughout the firm, with VSA staff volunteering and serving meals weekly at Bethany's Day Center.

MCSHIN FOUNDATION A recovery resource foundation To make a difference at the local level, Carol McDaid co-founded the McShin Foundation in Richmond, Virginia with her husband, John Shinholser in 2004. The McShin Foundation is Virginia's leading non-profit, full-service Recovery Community Organization (RCO), committed to serving individuals and families in their fight against Substance Use Disorders (SUDs). While providing the tools for recovering individuals to create positive lifestyles, McShin aims to spread the word of recovery and educate families, communities, and government regarding SUDs as well as reduce the stigma attached to them.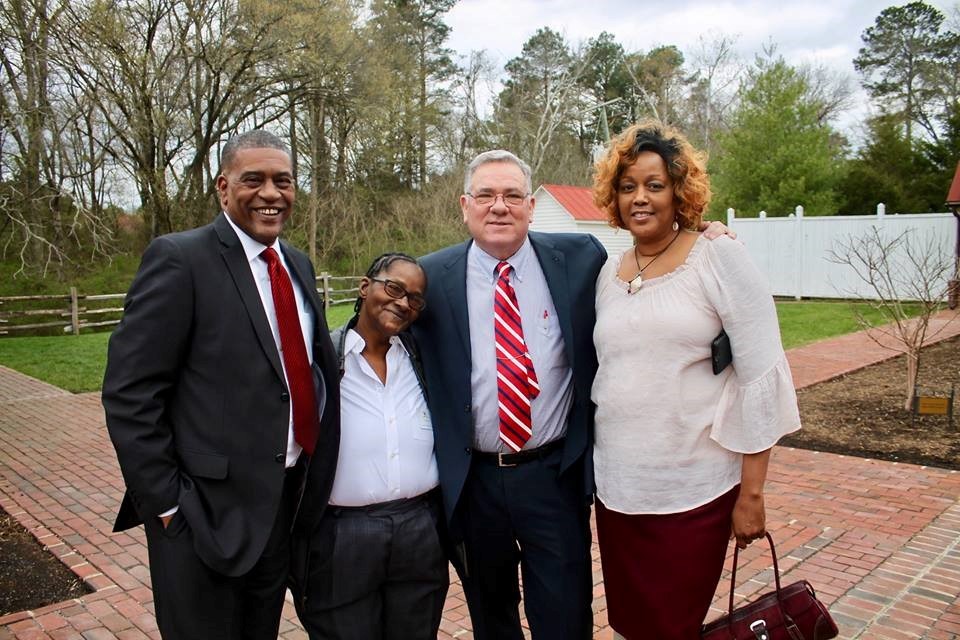 JEFFERSON MIDDLE SCHOOL ACADEMY When VSA moved to The Wharf, our goal was to get involved with the community. We needed to look no further then across the street at Jefferson Middle School Academy. Since August 2017, VSA has participated in volunteer efforts at the Winter Extravaganza, and supporting the upcoming end of the year field trip to Six Flags. We are happy to get involved with the school and our new community.